Product Description
This is what you've been asking for! Our new winter skit kits for the Slash 4x4 are now in stock and ready to go. These kits are specifically designed for the 4WD Slash and the 4WD Stampede. You will need to convert your truck to 2WD, a very simple process which involves removing four screws and popping out the center drive shaft. You canvert back and forth in a matter of minutes. Kit includes skis, machined 6061 T6 Aluminum brackets (1 pair), hardware and installation instructions.
Fits the 4WD version of the Slash (#6808L, #6804R, #6807L) and 4WD Stampede (#6708L) only.
For a detailed installation process with pictures click here.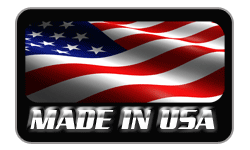 Product Videos
Custom Field
Product Reviews
Most fun you can have in the snow

got this kit for x-mass this year. You dont have tight traction since you go to 2wheel drive but the skis are so much fun. they turn and cut in the snow just like my dads cutters. I love it.

Will be picking up tomorrow, seems like a good product. Shipping was a hase for what I paid but worth it with all the show we get


Reply from FFRC:
Not sure how you can give a decent review if you have yet to receive the product. I don't know your name so I can't track your shipment but I'm guessing you are an international customer? I'm sorry for any delays but this time of the year international deliveries can take a bit of extra time.