Product Description
Traxxas X-MAXX Aluminum Rear A-Arms (2 pcs). Machined in the USA from solid American made 6061 T6 Aluminum. We've designed these A-arms to be universal fit for the truck. Each arm can be used on the left or right, rear or front. No need to buy specific versions. Our redesigned lower A-arms also offer you 3 shock mounting positions for fine tuning your suspension. Rigid cross bracing offers dramatic support making these the best X-MAXX A-arms on the market!
Fully machined profile with beautiful radius edges and engraved FFRC logo! Replaces the stock Traxxas part no. TRA7731 and TRA7730. All pin holes are precision sized for the perfect fit to the stock pins eliminating slop.

You will need two packs to do a full truck, these arms are sold in pairs. Fits the front or rear.

In stock and shipping now!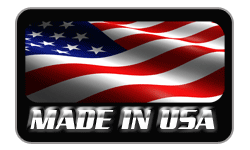 Custom Field
Product Reviews
You get exactly what you pay for. Top notch stuff.

Got all the xmaxx parts from these guys. They were patient and answered all my questions. ordered on the phone and had my parts in 2 days. these parts can all be polished out because they are not anodized. The machined finish is so clean that I polished the arms and carriers and everything now looks like it was chromed. Hope you guys start making the front carriers soon. Thanks

These lower arms are as robust as you can get. Perfect fit and great CNC finish. Will be getting the uppers soon, should have the carriers today. Another step toward bullet proofing my rig. FFRC is doing superb work for the industry.

Lower Arms, Rear Hub Carries

After receiving the Lower A-Arms and Rear Hub Carries i could not be happier. the Quality, Fit and Finish of these products are second to NONE. FForce makes the very best items,and there super helpful and friendly. Thankyou, Steve Rogers
You May Also Like...