Product Description
Traxxas X-MAXX Shock Boots are here! Custom sized for a perfect fit over the stock Traxxas springs. Our shock boots are designed to cover up your shocks and keep out unwanted dirt and debris. Made from high quality lycra fabric which make our shock boots extremely durable. Our special triple stitch method guarantees that our stitching will hold up and as an added bonus allows you to cut them to size without any problems! We are offering these in complete sets of four (front and rear). Very simple install, simply slide over your springs, tuck the ends in, and put your springs back on. That's it! Something so simple can save you a load of money by protecting your shocks!
Each pack comes with four shock boots in your choice of color to do one full truck. Check out the install of these shock boots here.

We've had a ton of requests for a green shock boot on this truck. Now available - Lightning Green! 9/25/17
New colors added 3/24/16. We're adding some new fabrics to the shock boot lineup for this truck! Our new "Lightning" fabrics look great. Black background with random streaks of colors similar to our flame versions. We're also adding the new Skull Red and Skull Black colors!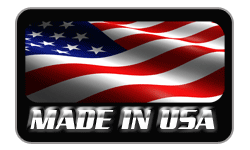 Custom Field
Product Reviews
fits perfect

black shock boots for xmaxx

Gave my xmaxx shocks good protection and looks and loved the free decals

Love the ffc shock covers, fit good, trim to length to install how you want and MADE IN THE USA!!!

Very pleased with my purchase
Prompt delivery
Easy install
Looks great
Don't know but going to check and see if you can get these in 1/10 scale for my slash

Bought the orange flame shock boots and absolutely love the way they look. Very easy to install as well.

look great, works as advertised. easy to install

Arrived fast, easy and quick to install. Works as designed. Keeps the dirt and debris off the shock shafts and tube.

My truck looks so much cooler with these and they fit perfect

Looks good and works great!

I purchased the blue lightening shock boots for my XMAXX 8s and they not only look amazing with the rest of the body but work like a charm. Their well made of an almost spandex like material and well put together. They take a little effort to slide on over the shock springs and most of the effort was due to me having butterfingers. They are long enough you just tuck them inside just like on the video. I highly recommend these for any vehicle not just the XMAXX.

Great product for a good price. Easy to install and was shipped very fast after I placed my order. Plus looks great on the Xmaxx! Great cheap first upgrade.
You May Also Like...