Product Description
Our 3 piece windshield sets for the HPI Baja will not only add excellent protection from rocks and gravel but they also look killer! Both side windows are engraved with our logo and laser cut for the perfect fit and they hinge upwards for quick access to the choke lever and carb. The front windshield is also engraved and has vents cut in on the lower half for that perfect airflow right where its needed. Keep the rocks out and still keep that necessary airflow going right where it's needed!
Each kit comes complete with all three pieces, plastic 3/8" cable clamps for attachment and 12.9 & stainless steel hardware.
We are currently offering these kits in Transparent Orange, Transparent Smoked, Solid Blue and Solid Red (both a perfect match for the stock V 2.0 Baja bodies!) The Orange color is very hard to see on the web, it is a real transparent orange and not quite the "yellow" that you may see on your monitor.
Fits the HPI Baja 5B only.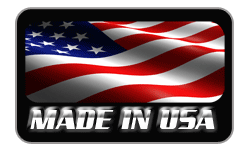 Product Videos
Custom Field
Product Reviews
Very nice fit and perfect cuts.